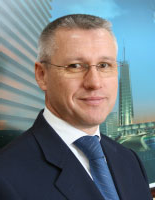 Dr John Sing
Education consultant
John has nearly 30 years' experience with a number of finance-related roles in industry and academia. He brings to QTC an intensive knowledge of project and risk management.
Prior to establishing his own consulting and professional development company, John worked for six years as a CFO within Queensland local government. He was responsible for leading financial and economic reform at these entities, including commercialising business units and overseeing the transition from cash-based to accrual accounting. He was also responsible for financial reporting, management reporting to the CEO and board, and risk and project management.
John was recruited to industry after 10 years as a full-time lecturer and researcher in financial accounting, auditing, and project and risk management. He has conducted numerous management, leadership, risk, financial and project management courses for both private and public sector organisations. He is currently involved in developing and delivering specialised project and risk management programs for finance and engineering professionals and delivering post-graduate courses in finance and project management
John has a number of education and business management qualifications, including a Doctorate of Business Administration (SCU), a Masters in Accounting from the University of New England and Graduate Diploma in Education and a Bachelor of Business (Accounting).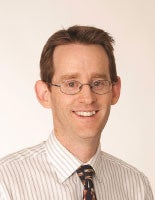 Ben Brown
Program Delivery
Ben has more than 20 years' experience advising government clients in the areas of borrowing requirements, structures and opportunities, financial risk management, capital structuring and project analysis.
More than 16 of these have been with QTC in a variety of roles, most recently as educator and coordinator with QTC Education Services. He has conducted numerous business case, financial and asset management, procurement, cost of capital and credit analysis courses for a variety of government clients, drawing extensively on the experience and learnings of his client engagements in these disciplines.
Previous roles with QTC include as lead economist with the Funding & Markets team and as senior advisor on several funding projects for various Government-owned corporations, including project finance structured arrangements. Prior to joining QTC, Ben worked in the Economics Department at the Reserve Bank of Australia in Sydney.
Ben has a degree in Commerce with Honours, majoring in economic analysis from Bond University.