Topics covered
Introduction to foundational level change management principles, tools and techniques essential to support the behavioural change needed to implement projects successfully.
Overview of what project managers need to consider from a change perspective, when setting up and establishing their projects
Who should attend?
The webinar is designed to assist new to change roles, project leadership or project teams, and anyone involved in projects where behavioural change is a key requirement to a project's success. No knowledge of the topics is assumed; participants with prior experience may find the webinar useful to refresh and extend their knowledge.
The QTC Education Program is only available to Queensland Public Sector Employees (this includes employees of the Queensland Government, Queensland government departments, local governments, statutory corporations, and other entities to the extent they have an association or are related to the State of Queensland) and QTC employees. By registering for a workshop or webinar, you acknowledge that you are a Queensland Public Sector Employee. QTC/UQ reserves the right to unenroll any person that is not a Queensland Public Sector Employee or QTC employee from any workshop or webinar in the Education Program. If you are unenrolled from a workshop or webinar you will be entitled to receive a full refund of any workshop fees paid.
Outcomes
A better understanding of the link between project and change management, and tools and frameworks to help project managers consider the human side of the change their projects are establishing.
Webinar facilitator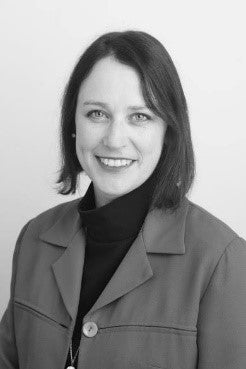 Rebecca McGlashan
UQ Business School
Rebecca is curious about all things people and systems. With more than 20 years' experience as an organisational design and development specialist, Rebecca has worked alongside leaders to build capability and capacity, so people are better equipped to adapt and thrive in our ever-changing environment. She is a casual academic in the University of Queensland's Master of Business program, as well as facilitator for UQ Business School programs.
With over 20 years' experience in consulting, Rebecca has worked with clients in Australia and the Asia Pacific region to drive transformational change through people strategies. She has worked across many industries including resources and industrial, public sector (all tiers of government across multiple jurisdictions) and education sectors.
Post her national leadership, consulting and project experience at Mercer, Rebecca manages her own consulting business working agilely and flexibly with a range of organisations across diverse industries. During this time, Rebecca also held specialist and management organisational development roles at Hastings Deering.
Rebecca is a qualified Coach and coaches executive post-graduate students and aspiring business leaders.
Location
Date
Cost
Duration
Registration
closes
Online
On demand
Complimentary
60 minutes
N/A
Our facilitators
"Our facilitators are experts in finance, economics, and commerce and have a broad range of expertise and experience across both industry and academia."
Workshops
"The learning material was not only easy to follow, but provided real examples and tools you could utilise to enhance current work flows. "