Topics covered
asset classes that are typically impacted
challenges faced when determining the fair value of certain assets, and
the impact of revaluations and impairment on key ratios.
Who should attend?
No knowledge of the topics is assumed; participants with prior experience may find the webinar useful to refresh and extend their knowledge. 
The QTC Education Program is only available to Queensland Public Sector Employees (this includes employees of the Queensland Government, Queensland government departments, local governments, statutory corporations, and other entities to the extent they have an association or are related to the State of Queensland) and QTC employees. By registering for a workshop or webinar, you acknowledge that you are a Queensland Public Sector Employee. QTC/UQ reserves the right to unenroll any person that is not a Queensland Public Sector Employee or QTC employee from any workshop or webinar in the Education Program. If you are unenrolled from a workshop or webinar you will be entitled to receive a full refund of any workshop fees paid. 
Webinar facilitator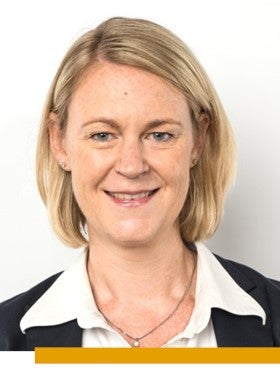 Lisa Barham
UQ Business School
Lisa is a qualified Chartered Accountant with 20 years experience as a finance professional. Throughout her career Lisa has worked with ASX100 blue-chip companies, listed multinationals as well as consulting to private and social enterprises.
When facilitating workshops, Lisa combines her professional experience with her collaborative style to simplify complex information and improve the financial literacy of participants. Lisa works with UQ Business School executive education to deliver workshops provided under the joint public sector finance program with the Queensland Treasury Corporation.
While completing her Chartered Accountants Program Lisa won three national merit awards and was accepted to the Dean's Honour role on completion of the UQ MBA.
Location
Date
Cost
Duration
Registration
closes
Online
On demand
Complimentary
50 minutes
N/A
Workshop
"The course was detailed enough that it provided the relevant concepts required to build business cases, but was also light and relevant enough that made it very easy to follow. "
Our facilitators
"Our facilitators are experts in finance, economics, and commerce and have a broad range of expertise and experience across both industry and academia."