Topics covered
Where procurement should fit within your organisation
The benefits of working closely with your internal customers
Advantages of breaking down the silos
The importance of aligning your strategic procurement plan to the organisational strategy; and
Understanding foreign currency impacts and risks for goods sourced from offshore.
Who should attend?
No knowledge of the topics is assumed; participants with prior experience may find the webinar useful to refresh and extend their knowledge.
The QTC Education Program is only available to Queensland Public Sector Employees (this includes employees of the Queensland Government, Queensland government departments, local governments, statutory corporations, and other entities to the extent they have an association or are related to the State of Queensland) and QTC employees. By registering for a workshop or webinar, you acknowledge that you are a Queensland Public Sector Employee. QTC/UQ reserves the right to unenroll any person that is not a Queensland Public Sector Employee or QTC employee from any workshop or webinar in the Education Program. If you are unenrolled from a workshop or webinar you will be entitled to receive a full refund of any workshop fees paid.
Outcomes
After completing this webinar, you will leave with the tools to ensure procurement becomes a trusted partner, helping drive value in the business. You'll learn why picking the right people with the right skill set is so important, as well as the advantages of breaking down the silos within your organisation.
Webinar facilitator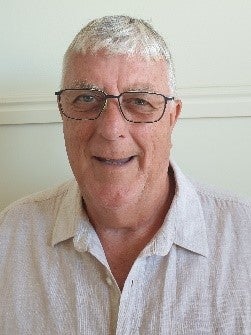 Vince Aisthorpe
UQ Business School
Vince Aisthorpe is a highly successful and results driven supply chain practitioner and leader, with an extensive strategic and operational leadership background in the defence, energy, resource, logistics and local government sectors, for over 40 years.
He is recognised as an innovative and decisive leader with comprehensive skills and a reputation for driving significant procurement transformation, supply chain process improvement and stakeholder engagement programs. He possesses extensive human resource, quality, stakeholder engagement and change management experience, complemented by strong analytical and problem-solving skills.
Location
Date
Cost
Duration
Registration
closes
Online
On demand
Complimentary
60 minutes
28 April
Procurement in Practice
"The hard-earned experiences of the public servant presenters offers the advantage of a learning experience tailored to the unique culture, challenges, and practices of work within the public service."
Our facilitators
"Our facilitators are experts in finance, economics, and commerce and have a broad range of expertise and experience across both industry and academia."