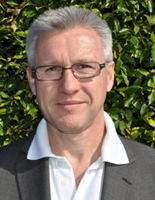 Dr John Sing
John is a company Director and Adjunct Associate Professor, with nearly 30 years' experience in finance-related roles in industry and academia. He is a specialist in project and risk management.
Prior to establishing his own consulting and professional development company, John worked for over six years as a CFO in Queensland local government. He was responsible for leading financial and economic reform at these entities, including commercialising business units and overseeing the transition from cash-based to accrual accounting. He was also responsible for financial reporting, management reporting to the CEO and board, and risk and project management.
John was recruited to industry after 10 years as a full-time lecturer and researcher in financial accounting, auditing, and project and risk management. He has conducted numerous management, leadership, risk, financial and project management courses for both private and public sector organisations in Australia, North America, Europe and Asia. He is currently involved in developing and delivering specialised governance for directors, project management, finance, financial accounting, and risk management programs, domestically and abroad. He is also delivering post-graduate courses in finance and project management.
John has a number of education and business management qualifications, including a Doctorate of Business Administration from Southern Cross University, a Masters in Accounting from the University of New England, a Bachelor of Business (Accounting) and a Graduate Diploma in Education.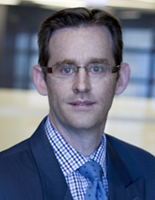 Ben Brown
Ben has more than 20 years' experience advising government clients in the areas of borrowing requirements, structures and opportunities, financial risk management, capital structuring and project analysis.
More than 16 of these have been with QTC in a variety of roles, most recently as an educator and coordinator for the QTC Education Program. He has conducted numerous business case, financial and asset management, procurement, cost of capital and credit analysis courses for a variety of government clients, drawing extensively on the experience and learnings of his client engagements in these disciplines.
Previous roles with QTC include lead economist with the funding and markets team and as senior advisor on several funding projects for various Government-owned corporations, including project finance structured arrangements. Prior to joining QTC, Ben worked in the economics department at the Reserve Bank of Australia in Sydney.
Ben has a degree in Commerce with Honours, majoring in economic analysis from Bond University.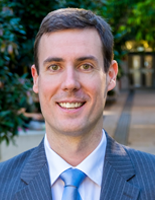 Dr Damien Cannavan
Damien is a lecturer in finance at The University of Queensland. He has instructed students at numerous universities around the world, including Harvard University.
His research is largely in corporate finance, with a particular focus on cost of capital issues. His PhD thesis examined dividend imputation tax credits and his research has been published in the top echelon of finance journals.
Damien has been a consultant to industry over many years, providing advice to both private and public sectors. He also has professional experience in investment banking and equities research.
Damien holds numerous academic qualifications, including a Doctor of Philosophy, Bachelor of Commerce (Honours) and Bachelor of Laws, all from The University of Queensland.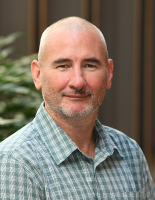 Dr Scott McCarthy
Scott has close to 20 years' experience as a finance academic. Prior to joining The University of Queensland in 2005, Scott taught at QUT and USQ.
Over his tenure, he has taught across many different courses, with a focus on international finance and financial management. He has also taught corporate finance, investments and risk management. Scott has experience delivering content in a number of different modes, including face-to-face, via distance and online, in undergraduate and postgraduate programs, in and outside of Australia. Scott has extensive experience in executive education, previously facilitating programs in financial management for public and private organisations.
In his time at The University of Queensland, Scott has moved from the traditional academic role of teaching and research into a pure teaching-focused position. He has extensive experience in implementing innovative seminars and assessment that provides challenging, yet rewarding outcomes for participants.
Scott holds a Graduate Certificate in Higher Education from The University of Queensland, as well as a PhD (Finance) and Bachelor of Commerce (Finance) from Griffith University.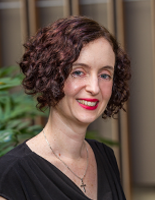 Associate Professor Jacquelyn Humphrey
Jacquelyn is an Associate Professor in Finance at The University of Queensland. Her main research interest is in how environmental, social and governance factors impact on investment decision-making for both investors and corporations. She also has a research interest in funds management.
Jacquelyn is published in well-regarded international journals, including Journal of Corporate Finance, Journal of Banking and Finance, Journal of Business Ethics and Pacific Basin Finance Journal. She has been the recipient of three AFAANZ research grants and numerous internal grants.
Jacquelyn's research is extremely topical and is of great interest to the wider financial community, both in Australia and internationally. Her research has been cited by the United Nations Environment Programme Finance Initiative, the Norwegian Government Pension Fund Global, the Cooper review, KPMG, PriceWaterhouseCoopers and ClearBridge Advisors, among others. Jacquelyn has had numerous international invitations to speak on environmental, social and governance research and has also led a number of contract research projects for the finance industry. She has written practitioner articles that have appeared in Ethical Investor and Portfolio Construction, as well as two textbook chapters.
Jacquelyn holds a Graduate Certificate in Higher Education from the Australian National University, and a PhD (Finance) and Bachelor of Commerce (Finance) from The University of Queensland.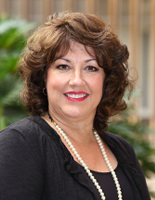 Sandra Lazzarini
Sandra is an accounting lecturer at The University of Queensland, principally teaching in the discipline of management accounting. She is currently the Program Leader for the Bachelor of Commerce at The University of Queensland and has previous experience lecturing in a range of other financial accounting and finance courses.
Sandra's academic interests lie in improving organisational performance through understanding costs and their drivers, costing systems, performance evaluation systems and whether these align with the chosen strategy of the organisation.
Prior to her tenure at The University of Queensland, Sandra worked for the Treasury Department in the Queensland State Government as a Finance Officer, evaluating state government assistance packages, reviewing performance on requirements for assistance packages already provided, preparing changes and reviewing proposed changes to legislation, preparing and reviewing cabinet submissions for the minister.
Sandra has consulted externally on costing and efficiencies, and performance evaluation. She has facilitated a number of courses in accounting and finance to external organisations, and courses in accounting and finance through UQ Business School's Executive Education.
Sandra holds a Masters in Financial Management, Bachelor of Laws (Honours) and Bachelor of Commerce (Honours) from The University of Queensland.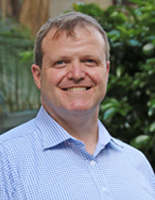 Dr David Hunter
David is a senior lecturer at The University of Queensland.
Prior to joining UQ, David served as an Assistant Professor at the University of Hawaii. He has worked as an Investment Portfolio Manager at Deseret Mutual Benefit Administrators and as an Investment Performance Analyst for the Chase Manhattan Private Bank.
David's areas of research are empirical asset pricing with concentration on investments, mutual funds, and performance measurement. His research has been presented at national academic meetings, such as the 2010 Annual Meetings of the American Finance Association, the 2008 Western Finance Association Annual Meetings, and the 2011 Annual Meetings of the Asian Finance Association, where his paper was awarded the CFA Institute Best Paper Award. His work has been published in the Journal of Financial Economics, and the Financial Services Review.
He holds a Bachelor of Mathematics from Brigham Young University, a Masters of Science in mathematics, statistics, and operations research from New York University, and a PhD in finance from the University of Maryland.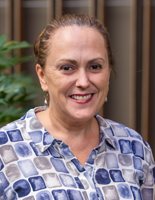 Stacey Beaumont
Stacey is an associate lecturer at The University of Queensland.
Prior to taking her position at UQ, Stacey had a successful career as a company accountant. Stacey's PhD research studies the development and implementation of remuneration regulation in Australia from 2008 to 2014, noting the role of lobbying in the regulation setting process, and the effects on disclosure practices throughout the period.
Stacey's work has been published in various journals, including Abacus and Accounting and Finance. She is the co-author of Accounting Concepts & Applications, published through Macmillan Education Australia.
Stacey holds a Bachelor of Commerce, Post Graduate Diploma of Education, and Post Graduate Diploma of Research Methods from The University of Queensland, in addition to a Masters of Education from QUT.
Stacey is currently completing her PhD through The University of Queensland.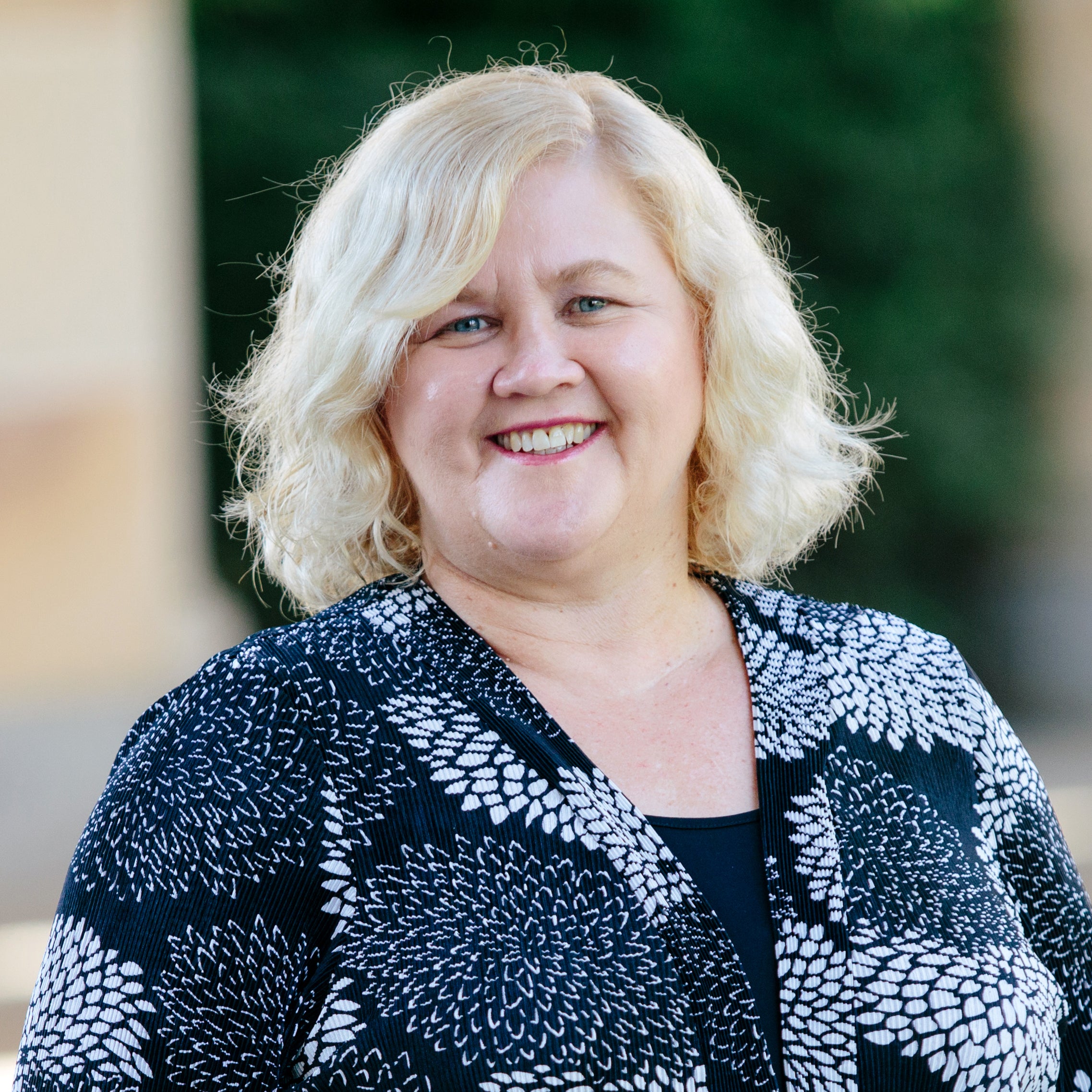 Dr Tracy Artiach
Tracy is a senior lecturer in accounting at UQ Business School. She has taught at Australian universities for more than 20 years in undergraduate, postgraduate and MBA courses. Tracy has had a number of industry roles, including in the corporate recovery division of KPGM, as a Bank Officer with the ANZ Banking Group Limited, and as a Financial Manager at the Centacare Cairns.
She has a PhD from the University of Queensland. Her research publications have appeared in well-regarded Australian and international academic journals, including Accounting, Auditing and Accountability Journal, Energy Economics, Australian Journal of Management, Accounting and Finance and Australian Accounting Review.
Tracy teaches financial accounting and her research interests are in the areas of financial reporting and accounting standards, including issues relating to disclosure, measurement, conservatism, leasing and comprehensive income. She is also the co-author of the well-regarded intermediate financial accounting textbook 'Issues in Financial Accounting'.
Tracy serves as a committee member of the Accounting Standards Special Interest Group of the Accounting and Finance Association of Australia and New Zealand.
Tracey holds a PhD from the University of Queensland, and a Bachelor of Business (Hons) from USQ. She is a registered CPA.