Topics covered
Why sustainability is increasingly important
Growing stakeholder focus on ESG
Queensland Government's commitment to ESG outcomes; and
Learning from emerging common ground and practices.
Who should attend?
This webinar is designed for finance professionals, managers, and executives who deal with risk and sustainability. No knowledge of the topics is assumed; participants with prior experience may find the webinar useful to refresh and extend their knowledge.
The QTC Education Program is only available to Queensland Public Sector Employees (this includes employees of the Queensland Government, Queensland government departments, local governments, statutory corporations, and other entities to the extent they have an association or are related to the State of Queensland) and QTC employees. By registering for a workshop or webinar, you acknowledge that you are a Queensland Public Sector Employee. QTC/UQ reserves the right to unenroll any person that is not a Queensland Public Sector Employee or QTC employee from any workshop or webinar in the Education Program. If you are unenrolled from a workshop or webinar you will be entitled to receive a full refund of any workshop fees paid.
Outcomes
After completing this webinar, you will have an improved understanding on the following:
Why we should be alert to ESG factors; and
Opportunities to be gained in promoting and organisation's ESG credentials.
Participants input through the interactive polls and live Q&A session will be of assistance in developing further education services on this topic.
Webinar facilitator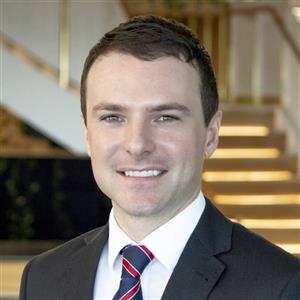 Graham Phelan
Senior Economist, Queensland Treasury Corporation
Graham Phelan joined QTC in 2017 and has over 10 years' experience in applied economics. He specialises in microeconomics, economic development, and sustainability.
Graham holds a Master of Applied Economics from the Australian National University, is a Certified Sustainability Professional (Global Reporting Initiative) and holds a Certificate in Climate Risk and Sustainability from the Global Association of Risk Professionals (GARP).
Reach out to Graham (gphelan@qtc.com.au) to explore how your organisation can communicate its ESG factor credentials.
Location
Date
Cost
Duration
Registration
closes
Online
On demand
Complimentary
60 minutes
N/A
Upcoming workshops
"See our upcoming calendar for more information about the available workshop offerings in financial sustainability, asset management and change management."
Our facilitators
"Our facilitators are experts in finance, economics, and commerce and have a broad range of expertise and experience across both industry and academia."